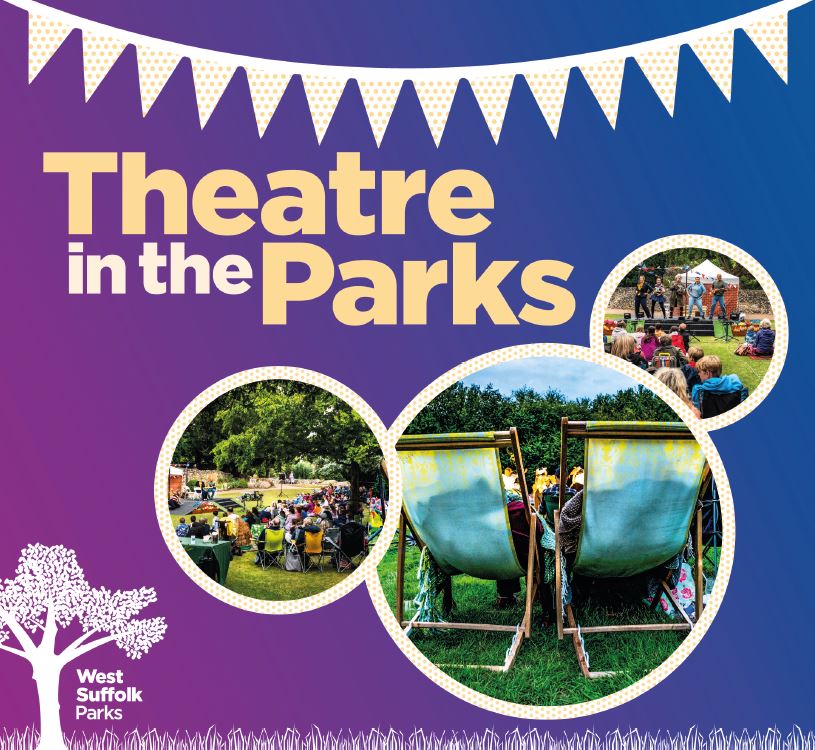 Theatre in the Parks 2023
Thursday 11 May 2023
Picnic hampers and fold-up chairs at the ready as this year's outdoor theatre returns!
From Tuesday 25 July - Thursday 31 August 2023
This interactive and immersive theatre experience will excite and delight its young audience and the programme is varied and packed full with performances both in the beautiful Abbey Gardens and West Stow Anglo-Saxon Village this summer.
Performances include:
Bad Dad - an open-air adaptation of David Walliams' Bad Dad is the perfect summer family entertainment.
Wind in the Willows - boating with Ratty, a feast with Badger and high-jinx on the open road with that reckless ruffian, Mr Toad.
Machamlear - a farcical piece of new writing from award-winning playwright Michael Davies that shamelessly exploits the genius of England's most celebrated writer.
Sense and Sensibility - partake in the ups and downs of Regency romance, don your finery and join us for our open-air adaptation of Sense and Sensibility; settle in for this literary classic with a twist.
Loki: Lord of Mischief - an interactive and immersive theatre experience which will excite and delight its young audience.
Sir Gawain of the Round Table - another interactive theatre experience giving children the chance to become part of the story and feel a part of the arts.